YOUR FUTURE IS CALLING
HOW WILL YOU ANSWER?
At The Learning Force, we prepare individuals to connect, adapt, and communicate for success -- today and tomorrow.
Check out our communities
GENIUS FOUNDATION

We partner with schools and families to maximize student potential in our rapidly changing world. By turning hidden talents into life long skills, we guide young minds toward confident and resilient achievement. Together, let's empower the next generation for a dynamic future!

ESL GENIUS

Are you grappling with limited English, watching opportunities slip by? Do you dream of fast-tracking your English mastery? Ready to transcend the boundaries of traditional ESL classes? It's time to leap beyond the language barrier and express your unique brilliance.

TEAM GENIUS

We collaborate with HR professionals to cultivate thriving, in-person environments. Join us in creating a workplace where your employees not only receive top-notch training but also find joy, productivity, and a genuine desire to stay and grow with your organization.
Grow closer and happier as a team, family, or class with new routines and habits that sprout resilient lifelong learning skills.
The ultimate outcome: deeper connections, clear communication, and focused actions.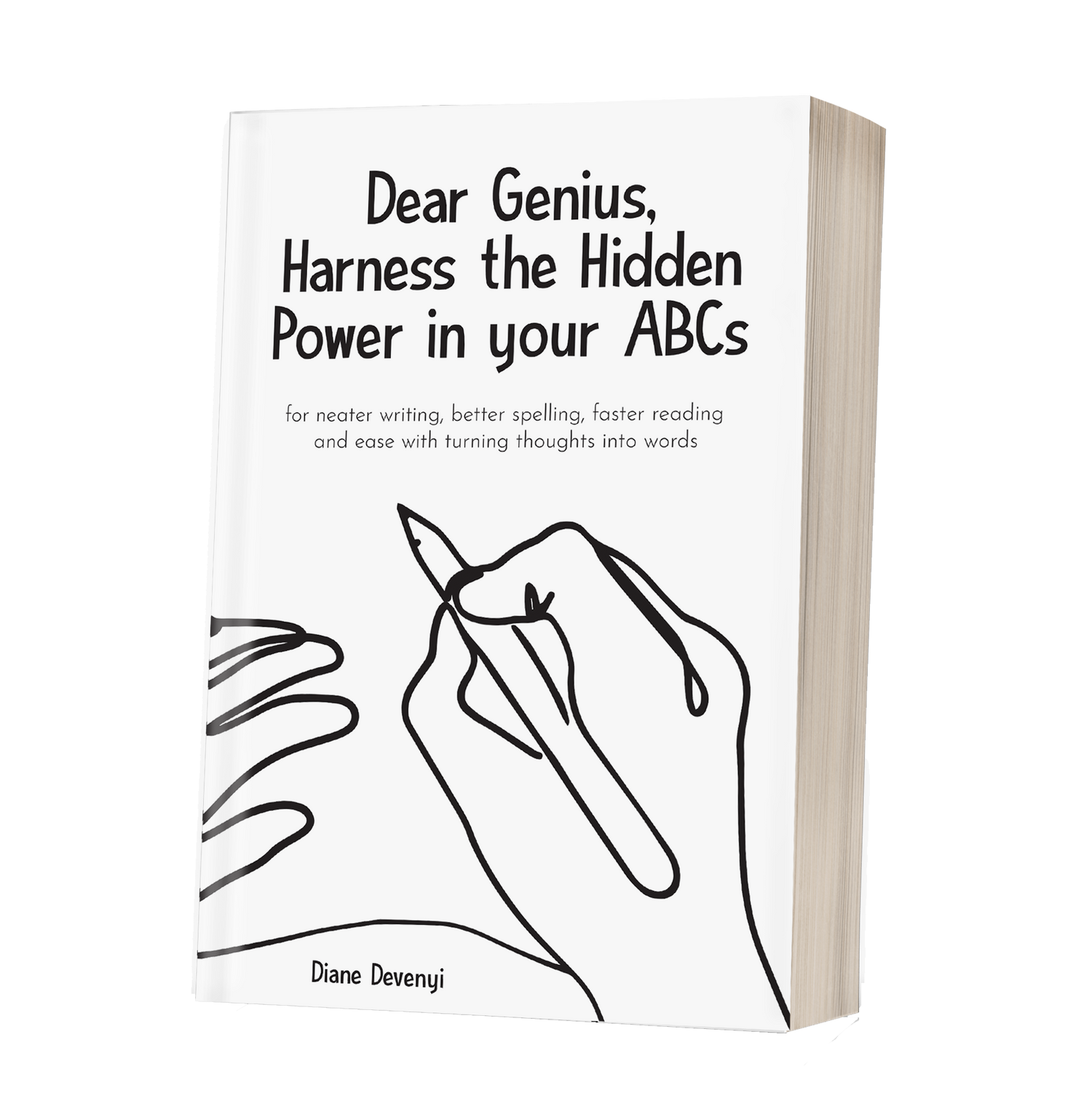 Dear Genius, Harness the Hidden Power in your ABCs
Most people believe they know the alphabet better than they do. That's why assessments for literacy issues (such as messy writing, poor spelling, slow reading, and trouble turning thoughts into written or spoken words) rarely examine alphabet certainty.
It's also why programs seeking to enhance productivity miss opportunities to boost skills through alphabet relearning.
When we change what we look for, we find solutions that have been hiding in plain sight. Here's how...
Get the Book!
Assessments

What if an assessment could help you find hidden gaps in foundation AND celebrate how you're smart? Let's solve the mystery and plan your next steps for creating lifelong learning success.

Learn More

Courses

Our online adventures are delighting learners of all ages around the world. PLUS: In-person VIP courses for families and teams are back, for those who want even faster results.

Learn More

Speaking

Our Founder Diane Devenyi LLB MEd loves to share with school and corporate groups. Learn how Diane can come to you, either in-person or virtually.

Meet Diane